The belief that depression, anxiety and other mental health conditions are triggered by an imbalance in neurotransmitters like serotonin in the brain is so deeply entrenched within our culture that it seems ludicrous to be even questioning it.
As popular and sacred as this theory is it is riddled with faults and thankfully now even science is catching up.
Here are 3 examples:
Yes some depressed patients have low levels of serotonin however the majority do not.[1]
Some depressed patients have abnormally high levels of serotonin and noradrenalin, and some patients with no history of depressive episodes have low levels of them.
Lowering levels of noradrenalin, serotonin and dopamine does not produce depression in humans.
So this does raise the question:
What if depression isn't caused by a chemical imbalance?

The most recent research now suggests that depression is not a disease but rather it is symbolic of chronic immune system activation. [i]
In other words, depression may be symbolic of chronic inflammation. The link between depression and inflammation is now well established.[ii]
It is well known that nervousness or anxiety can profoundly affect our digestive system.
Think to a time when you got the flutter in your gut before a job interview or a hot date or when you may have got extreme performance anxiety prior to a presentation that had you rushing to the toilet with a loose bowel.
This relationship works both ways.
Your gut can communicate a state of fight or flight, run for your life the tiger is chasing you to your brain.
Your gut is coined the second brain. YOUR GUT AND BRAIN were manufactured from the same fetal tissue and are INTIMATELY INTERTWINED FOR YOUR WHOLE LIFE via your vagus nerve.
This is called the GUT-BRAIN AXIS and it is along this highway that inflammatory markers are travelling.
What Happens In The Brain When Inflammation Is Present?
Inflammation is one of the underlying root causes to anything that we manifest with as symptoms and is connected to all disease states.
The best way to conceptualise inflammation is that it is like fire and if this FIRE IN THE BODY can be related to other conditions then of course why wouldn't it be related to depression?
This sizzle in the brain signals to shift the use of tryptophan toward chemicals like quinolinate which serves to DIAL UP ANXIETY WHILST MOVING AWAY FROM THE PRODUCTION OF SEROTONIN AND MELATONIN (FEEL GOOD AND CALM CHEMICALS).
This whole process will produce symptoms like:
Fatigue
Sleep disruption
Social withdrawal
Low libido
Anorexia
Learning difficulties
Decreased ability to experience pleasure
Hmmm this is BEGINNING TO SOUND A LOT LIKE DEPRESSION….
What Causes The Inflammation?
The most common culprits are:
Diet
The modern diet is high in foods that dial up inflammation.
Foods like sugar especially in the form of FRUCTOSE AND TABLE SUGAR THAT CAUSE INSULIN SPIKES which in turn triggers inflammation.
RANCID FATS AND TRANS FATS through the use of processed, refined vegetable oils, margarines, fast foods and baked goods.
REFINED FLOURS THAT ARE STRIPPED OF NUTRIENTS, create insulin spikes and for many serve as hidden food intolerance.
And then there is the extensive use of CHEMICALS, ARTIFICIAL SWEETENERS AND PRESERVATIVES.
All this is fuel for fire.
Then there are the corresponding foods that are often missing that reduce the inflammation.
Food high in omega-3 fats like oily fish, fermentable fibre and fermented foods which are essential for healthy gut flora.
Many studies have made the correlation with the western diet and depression.[iii]
Gut Health
A DISRUPTED MICROBIOME AND INTESTINAL PERMEABILITY (LEAKY GUT) both have been connected to the link between inflammation and depression.
Leaky gut occurs when the intestinal lining is damaged allowing undigested food proteins and bacterial endotoxins to pass into the bloodstream, triggering an immune and inflammation response throughout the body
Stress
Stress whether it is indeed real or perceived triggers the release of cortisol.
When you are running for your life you need fuel so cortisol helps to mobilise blood sugar so that you have then energy to run. The release of sugar signals the release of insulin and if the energy isn't used then insulin helps to convert it into fat.
Insulin also stops you from burning this fat and is stored especially around the middle. This BODY FAT ALSO SENDS OUT INFLAMMATORY MARKERS into the bloodstream.
Disrupted Sleep
A chronic sleep debt has been linked to inflammation.[iv]
Chronic and Hidden Infection
Ongoing immune challenges brought about by infection will create ongoing inflammation in the body as part of your immune defense.
What Can You Do To Reduce Inflammation?
Use Your Food to Dial Down the Inflammatory Response
The main focus is TO PUT FOOD ON YOUR PLATE THAT MANAGES YOUR BLOOD SUGAR So that you have no major spikes or crashes.
Eat loads of fresh vegetables, lean proteins, oily fish, nuts and seeds and small amounts or fruits and reduce processed and packaged foods that are high in starchy carbohydrates, sugar, chemicals, preservatives.
"Don't eat anything your great grandmother wouldn't recognize as food."  
-Michael Pollen
Exercise
Exercise is well documented as a powerful treatment for depression and how it releases endorphins (feel good chemicals) and manages cortisol. However it also down regulates systemic inflammation in the body.
Meditation
Your brain is able to re-wire itself to from new ways of being. This is called neuroplasticity.
Having a regular practice of mindfulness meditation has been proven to re-wire the brain.
Mindfulness allows you to start viewing your thoughts in a different way. In time, you are able to stop going to far into the future or worrying endlessly about things that have occurred in the past.
You learn to master your thoughts and recognising that going down the path of negative outcomes is actually just one thought process.
And IF IT IS JUST ONE THOUGHT PROCESS THEN YOU CAN JUST LET IT GO.
Once you get the hang of it you can become mindful at any given moment even whilst performing other activities.
Supplementation
Natural anti-inflammatory supplements like DISTILLED OMEGA 3 FISH OILS, CURCUMIN (active compound found in TURMERIC), and PROBIOTICS are all excellent intervention strategies when combined with the above diet and lifestyle changes.
You are Not Your Diagnosis
This is such exciting information as it is a new paradigm going forward for healing and turns the simplistic one drug solves all in this one disease diagnosis.
Depression is multifactorial and an understanding of the role of inflammation and immunity in driving the hormonal imbalance which then effects, mood, energy feelings of joy and overall wellness is the key to individualising treatment.
It turns the belief that it is in your genes and so it was only a matter of time or that you have low serotonin levels on its head.
Rather, depression SIGNALS THAT YOU ARE POSSIBLY EXPERIENCING A RAMPAGE OF FIRE, DRIVEN BY CORTISOL DYSFUNCTION, HORMONAL IMBALANCE AND A SICK GUT.
If you know deep down that YOUR MOOD IS TELLING YOU THAT YOU NEED TO MAKE CHANGES and you know you need help then take my team up on their FREE INITIAL CONSULTATION so we can help you reach your true health potential.
Start your journey to better health now.
Victoria O'Sullivan.

If you know now is your time to finally take control of your health once and for all so you don't have it hanging over your head anymore and you know that you need support through the process then take our team up on their free initial consultation where they can show you what will be the best process for you to get the lasting change your looking for.
Reference articles
[i]  http://www.cytokines-and-depression.com/chapter7.html
[ii] http://www.ncbi.nlm.nih.gov/pubmed/20599581
[iii] http://www.ncbi.nlm.nih.gov/pubmed/20048020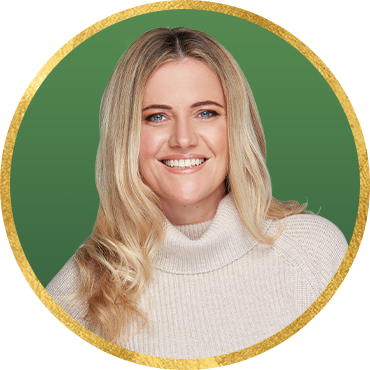 FOUNDER OF VITALISE WELLNESS, A COMPANY DEDICATED TO PROVIDING PREVENTATIVE HEALTH CARE TO THE COMMUNITY.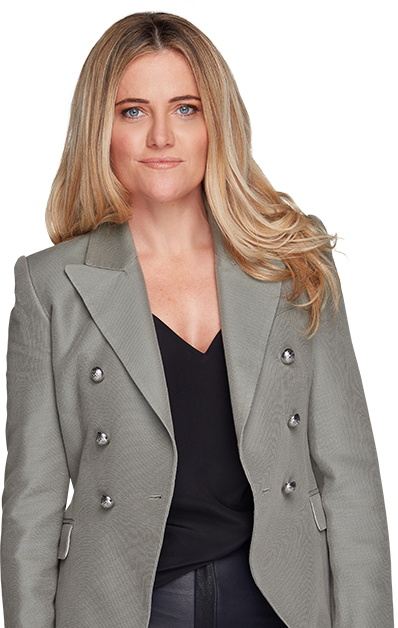 A Free 7 Day training with Victoria
To Get Your Brain, Your Body and Your Heart all Pointing in the Direction of Your True Health Potential.
You will also receive informative, inspiring, life changing content along with our latest offers. Don't like it? No problem you can unsubscribe with a click.