From The Desk of Victoria O'Sullivan Sydney, Australia.
The 6-week live on-line immersion designed to re-wire your brain to disappear emotional eating, drinking and self-sabotage for good so that you can reach your ideal health and be in the best shape of your life.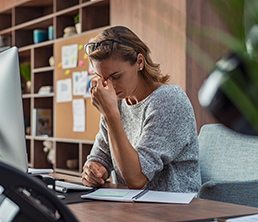 You're tired, exhausted and frustrated with the endless dieting, on and off the plan but afraid to stop the yo-yoing in fear of regaining all of the weight and then some that you have been battling to lose.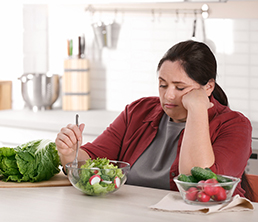 You have spent the best side of your adult life trying to lose those same 5 to 20 kilos. It's like you are on a permanent diet. Living a life of restriction, shouldn't and can't haves.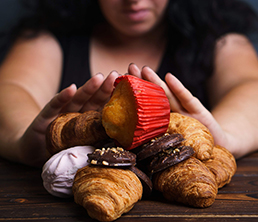 You feel like you are an overeater, emotional eater, binge eater, under eater, stress eater, comfort eater, boredom eater, PMS eater and insert any other type of eater. And you have had enough of this controlling your headspace, your mood, your confidence and your life.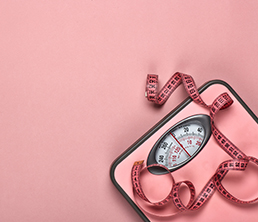 It's like you can look at food and put weight on and what used to work in the past you know……the old exercise and eating less just isn't working anymore.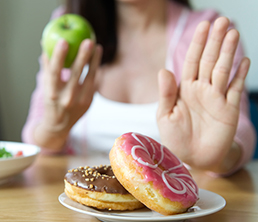 You're over the emotional eating and drinking that has a grip on you and if you just knew how to release it then on the other side of this release is a BREAKTHROUGH to being in the best shape of your life. For Good.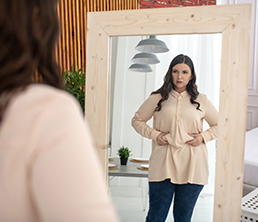 You feel like you're constantly worried about the way you look, and it is affecting your confidence and self-esteem. And you look back over photos from previous years and think to yourself wow, I didn't have anything to worry about and yet I still was beating myself up about the way I look.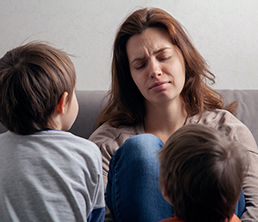 You're over putting everyone ahead of you and giving your precious energy which is coming at an enormous cost to your energy, your body, your health.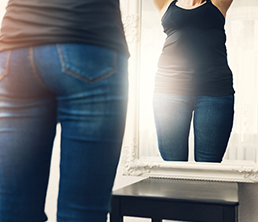 You are confused and overwhelmed by all of the noise in the world of experts about which is the right plan for you. Plant based, paleo, keto, low carb, low fat, count calories, Mediterranean diet, intermittent fasting, weight training vs cardio.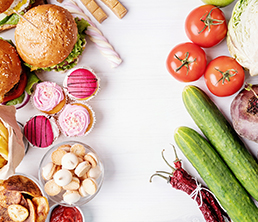 You've caught yourself whispering the words of I know what I need to do but I just can't seem to follow it through or……
I have tried everything, and it seems to work for everyone else around me but just not me...
AND
You're ready to take matters into your own hands, and your willing to do what it takes until it takes and then some no matter what NOW.
Because you have had enough of feeling this way and being told crazy-arse reasons like…
It's your age.
It's normal.
It's your kids and your juggle and perhaps you just need to accept it.
It's in my family.
It's genetic everyone is this way..
You know deep inside of you that the vision of vibrant health is available to you and you see it so clearly in your mind's eye, you feel so deeply within you and all you need is to be shown the way to metamorphasise into this version of you.
This urgent need calling to you.
The desire for a more complete answer for you to experience complete health.
For you to experience WHOLENESS and to be in the best shape of your life.
Because this is attainable, and you know this.
This truth.
And you know now is your time to step into this potential, this possibility.
Before we unpack AWAKEN there is something really important you've got to know...
I'm Only Offering 100 Spots in the Course
The Reason?
AWAKEN is going to be delivered LIVE where you will dial in on-line from the comfort of your own home and I want the numbers to stay nice and cozy so we can really move the needle on this.
I'm only one woman after all.
I don't want you to get lost in a crowd of peeps. I want to create an intimate community where we show up collectively and together transform our beliefs and behaviours.
And it is so much more than this.
As a group there will be the collective conscious.
Have you ever noticed when you attend a training it is kind of like everyone in the training is often dealing with the same life problems, the same struggles, the same setbacks?
And yes, everyone will have emotional eating…
But you will find that similar stories will be shared.
It will be like the group has its own pulse its own heartbeat.
So, if you're interested in really next leveling your health on all levels and finally releasing the behaviours that are really getting in the way for you…
Then read all the way through this letter right now otherwise next time you visit this page…
The spots could be gone.
Everything that you have right now in your life and all the things you haven't been able to create so far in your life is a result of how you think and how you feel, and you know this.
This is where we will really shine the torch.
It is where together we will experience our deepest most transformative work.
So it is a combination of practical how and what to do and the deeper stuff, which will create the lasting change, you are wanting.
I am so beyond excited to share with you "Awaken."
Here's Just a Little of What You Will Discover…
This work is the deepest of deepest of work.
Meaning it contains everything you need to know along with techniques to deal with and release:
Emotional eating
Binge eating
Overeating
Undereating
Comfort eating
Stress eating
Boredom eating
Period week eating
Drinking way too much alcohol.
The other sneaky behavior we are going to unlock is SABOTAGE.
How do I know this?
Because I have personally released this behavior and I have helped so many of my private clients do the very same.
I am in better health and shape in my mid 40's than I ever have been.
I have had countless clients stop eating and drinking:
Chips
Chocolate
Bread
Cheese
Ice cream
Cakes
Crackers
Wine
Spirits
Lollies
If this sounds like you...
and you are thinking to yourself Victoria you really are in my head right now, then it sounds like it's time to AWAKEN baby so that you can release emotional eating and drinking and sabotage.
Sorting out your inner world is kind of like sorting out a wound.

You see...
I learnt very early on in private practice that following a way of eating, taking medication and quality supplements is only part of the story.
I wouldn't even say it is half of the story.
And this my friend is why the wellness industry, the fitness industry, the medical industry fails us.
True health comes from within and when you combine mind, body, and heart together, so they are aligned all pointing together, in synergy and in the direction of wholeness this is where true healing lies.
Anything else is half-baked, incomplete.

"I have working with Victoria for over a year now, I feel a massive change and improvement in my health & well-being.
Victoria is so caring and always manages to find a way to assist and support you with all aspects of life and the issues that arise. She has helped with my mental health and also my fitness and lifestyle choices. She genuinely celebrates your wins no matter the size and encourages you to do your best. Best part of my routine is to see Victoria! I can not recommend Victoria highly enough, thank you for everything!"
Nikki Walton
"I have never written a google review but I realise that everyone can benefit from knowing about Victoria and her team.
Victoria isn't a one size fits all practitioner she digs deep to get to know you and find out what is really going to work for you. She is so knowledgeable on so many different aspects of health and well-being and she helps you to make sense of all the conflicting health advice out there. She is kind and patient and never gives up on the pursuit of the health of others.
She is so enthusiastic and passionate about helping you achieve your health goals. She never makes you feel like a failure and celebrates even the smallest of wins. She is very understanding and accommodating about appointments and supplements, she is also very aware of personal budgets and works closely with what you can afford. I trust Victoria with every aspect of my health, both physically and mentally.
If there is one thing you could do right now for yourself to improve your health I would encourage seeking out Victoria, you will not be disappointed. She is a really special lady with an amazing gift."
Kerry Prince
"Victoria has changed my life for the better. She has improved my sleep after struggling for 15 years, my endometriosis pain which I've never received assistance in managing the pain despite two laparoscopies, and overall health post cancer diagnosis. I become quite emotional when I stop and think how grateful I am for her assistance.
I've seen many doctors over the years and no GP or specialist has improved my health like Victoria. Yes there's a cost, but there's also a cost to NOT seeking help... and for me, health is wealth so her help has been invaluable. Thank you Victoria.
You not only help me in my health journey but you're also an awesome person who I love chatting to!"
Katrina Orenstein

"Thank you for changing my life.....
Thank you for helping me get my insulin resistance under control, many tried with no luck.
Thank you for giving me my confidence back, the feeling I get when I put on an amazing piece of clothing and it fits perfectly is insane....
Thank you for getting my body moving and introducing me to the world of fitness.
After being diagnosed with insulin resistance and being told that in a few years I would have diabetes I went on the search for someone that could help me reverse my insulin resistance. I meet many professionals some of very high status but it wasn't until I came across Victoria that my health started changing around. She has helped me lose weight and improve my overall health.
It wasn't always easy as I had to change my eating habits and learn to love other foods but Victoria was always there with methods, ideas and many delicious recipes.
When people see me now they are amazed with how I look and ask me what happened and I say "Victoria happened".
Alex Ornelas
I have been working with Victoria for about 8 months now. I have hashimotos and we wanting some help with pain I was getting in my side, loosing weight and general health. I had been trying to loose weight for 2 years, I'd been really strict with a healthy diet but no luck. Within a couple of months I had lost 5kg. I have now lost 7kg so just a couple more kg and I'm happy. The pain in my side has gone and I'm sleeping better.

Victoria is really knowledgeable about SO much! Everything I ask her she knows s! She's also really pragmatic. If there's something you can't give up then she's like, ok well let's try something different. She never judges when I don't follow what I'm supposed to do. She's actually just really lovely to talk to. Also, she looks at the emotional/spiritual side of your well-being, not just the physical which I think is key. I would totally recommend Victoria to anyone who wants to get their health back on track.
Rochelle Lepper
Now let's talk costs:
The main reason for me doing this is that I have long had a vision of being able to help as many people as possible with their health beyond the 1 on 1 private consultation.
Whilst I love consulting and will most probably never give it up.
It has its limitations.
Namely time, cost and location.
The cost of preventative healthcare rests on our own shoulders and this means for many it is prohibitive due to the cost of the consultation.
I also find I am constrained by time.
become skilled at reading clients and knowing what is really going on for them beyond just diet, supplements, medication and lifestyle.
You see any health issue is just symptomatic of a brain, body and heart being out of alignment and often the issue is based in the 3-core universal human fears, meaning we all got 'em.
The location.
I am in Neutral Bay Sydney which makes it challenging for many to make a regular commitment, which sees them, unable to keep going with their sessions.
So, this is where "AWAKEN" came about.
My hourly rate in private practice is $374...
If you were to come and see me for 1 hour for 6 weeks, it would cost you $2244.
But I don't want you to join because you can afford it.
And I don't want you to join because it is LIVE.
I want you to love the sound of that, but I want you to say yes to the sound of YOU.
To you believing that now is your time and for some of us this time is long overdue and perhaps that you have been ignoring that inner calling within you for some time.
If after you have completed the training and have done, followed and implemented everything that we covered throughout the course and you are not feeling any better. Then I will happily refund you your money for the course.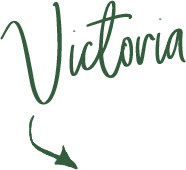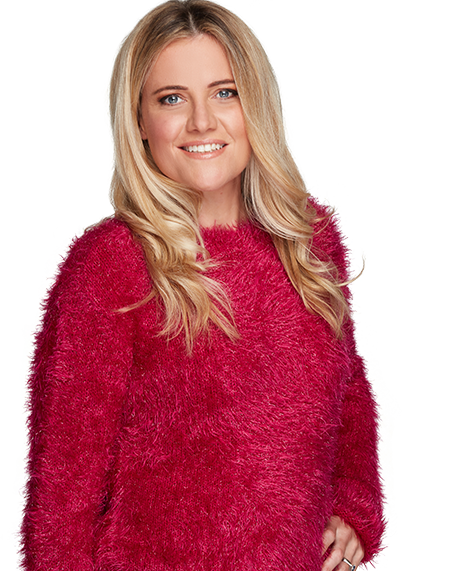 So, who is Victoria Anyway?
Great question.
That would be me.
You can watch my personal story over here.
If my story and my style resonates with you and you want to create lasting change then what are you waiting for?
All you need to do is show up, with a student's mind, be willing to do the work and you'll start to see and feel the results pretty much from week 1.