is an unavoidable part of life…
At least, until you need to make change happen for yourself - and then it's
not
so easy. 
The things you should be doing are hard to stick with, and the things you know you need to quit are practically irresistible. 
You're done with the way things are, but there are so many obstacles to overcome before you arrive where you want to be - and your time just keeps getting shorter. 
Between emails, socials, the kids, the dog, your relationship, your job, and your social life, there's no time left to make the changes to your health and fitness that you need to make. 
And if it doesn't happen now, it might never.

"I spent 15 years overindulging. Now, after 6 months with Victoria's guidance and knowledge, I have lost 20+ kilos, alleviated inflammation, increased my energy levels and made lifestyle changes for ongoing positive health. I have already recommended Victoria to friends who have seen the changes I've made and I can't wait to see the results they will achieve."
– Paul Betty
Let's get right to the root of the problem:
our thoughts. 
The average person thinks 70,000 thoughts per day, and most of them are the same as the ones from the previous day, and the day before that. 
These same thoughts produce the same feelings, behaviours, and ultimately, the same outcome - the one you've been trying to change for weeks, months, or even years. 
Plus, while all of these thoughts are running through your mind, there won't be any room for change, and you know what that means...
Something has got to give.
Only once you get your thoughts under control can you begin to control your actions and make serious changes. 
If you're not willing to step up and take control of yourself, the world will do it for you - and you might not like the results.
YOUR HEALTH CONCERNS
YOUR BODY HANG-UPS
Your relationships
YOUR WORK DRAMAS
Your finances
...aren't just going to magically whip themselves into shape.
It's not going to be okay - unless you make it okay. If you don't turn your thoughts around and spur yourself into action now, you could be setting yourself on a slippery slope into poor health, disharmony, and eventually disease within your body. 
I want so much more than that for you. 
Vibrant health is your birthright. 
You were put on this earth with your own unique set of gifts to share for the greater good - and when you live in alignment with this purpose, true health and healing can begin.
But changes like these take serious aligned action, and if you've been waiting to make something happen…
This is for you if: 
You're not happy with the way you feel or the way your body looks, and you're tired of waiting until tomorrow to start a new plan. 

You know the things you should be doing but you just can't seem to stick with it. You need accountability to make long-term changes. 

You've been waiting for someone to come along and make health and fitness

simple

so that you don't have to wade through mountains of research. 

You love the convenience of working out and implementing important lifestyle changes from home (or the park, or the beach - anything goes!).

You have a vision of a lean, fit,

vibrant

version of yourself in your mind - and you're ready to make it your reality. 
Sound familiar?

"I wanted to lose weight and I tried everything before I met Victoria. In just over 2 months, I lost 8kg! Great service and friendly staff."
– LUCAS BIKOWSKI
"I was diagnosed with Addison's Disease nearly 30 years ago and I take Cortisone tablets morning, noon, and night. At the time they told me that the Cortisone would probably make me put on weight and it certainly did. At one stage I was exercising at the gym 4 days a week and really watching what I was eating but I could not lose any weight, and I noticed that losing weight was not really correlating to losing cms. Enter Victoria.  After joining her 5-week program, I gave up coffee, started a food diary of everything I ate and drank, and changed my diet a bit. Victoria sent me a whole heap of recipes including a nut mix for breakfast instead of my usual porridge, she got me drinking 3 litres of water a day, I cut out milk and now use Almond Milk and diet-wise I continued to eat as I always had and exercise the same. I started with a weight of 90.2 kilograms and got down to 84.5, and I lost a total of 5 cms off my waist. This had never happened to me! Now 5 weeks later I'm measuring 89cms around my waist and my weight this morning was 84.2. The biggest change is that I'm literally eating like a horse [according to my wife] but I'm managing to keep my weight down. In 30 years, after seeing so many dieticians, naturopaths and nutritionists, I can't believe that no one picked up this simple problem. Victoria has absolutely turned my life around."
– FUNFIELDS WHITTLESEA
A 10-day goal-setting course designed to shift you into action, bring your health goals within reach, and lean into a life that lights you up. 
This course is designed to snap you out of the stillness and turn those big changes you so want to make into small actions you can take, one day at a time. 
Over these 10 days, you'll get nothing but straight talk, good advice, and clear action steps that will take you closer to your goals - for your health, your relationships, and your life. 
Commit to making something happen now, get straight-to-the-point training delivered to your inbox, and create the life you were meant to live. You can be, do, have, and call into your physical reality whatever you decide for yourself. You just have to make a start - and make it now.
10 days of videos straight to your inbox, filled with insights and actionable steps to help you get clear on...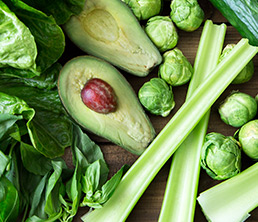 What you want FOR YOUR HEALTH.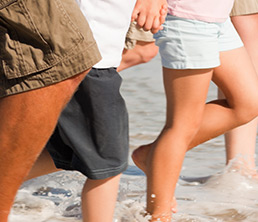 What you want FOR YOUR REALTIONSHIPS.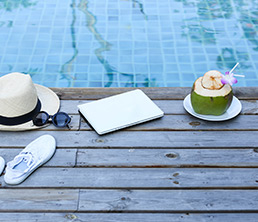 What you want FOR YOUR LIFE.
The content in these videos will help you improve your health, discover extra energy, get motivated, and even lose a couple of kilograms, all in less than two weeks - so what are you waiting for?  
Take these small, powerful steps now and never look back. 

"So thankful to Victoria for helping me overcome a long-standing health challenge. Working with her has made a HUGE difference in my life! I feel better and happier than I ever have before, and I have Victoria to thank for it all. I recommend her to everyone! Not only is she great at what she does, but she is really lovely to work with - very compassionate, caring and supportive. She puts you right at ease from day one. You won't find a better naturopath in all of Sydney!"
– Kathryn Williamson
"I was completely fed up with GP after GP, and specialist after specialist being unable to assist me with an ongoing health issue I was diagnosed with about 12 years ago. I was ready to give up when I decided to visit Victoria as a last resort, and my only complaint is that I didn't know about her sooner! She has helped me more in 5 months than the last 12 years, and I highly recommend her."
– Caterina Loredana
"I was diagnosed with PCOS in 2015 after gaining 20kgs in less than 2 years. I was severely depressed and anxious, had lost all self-esteem, and was embarrassed about how I looked in the mirror. After being told by a dietitian that I would "always have trouble losing weight", I was determined to find someone who would not give up on me. I am SO thankful I found Victoria. In just four months, I had already lost five kilograms and inches around my waist and hips. I am looking forward to continuing my journey with Victoria."
– Liana Dominique Habak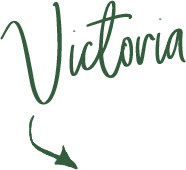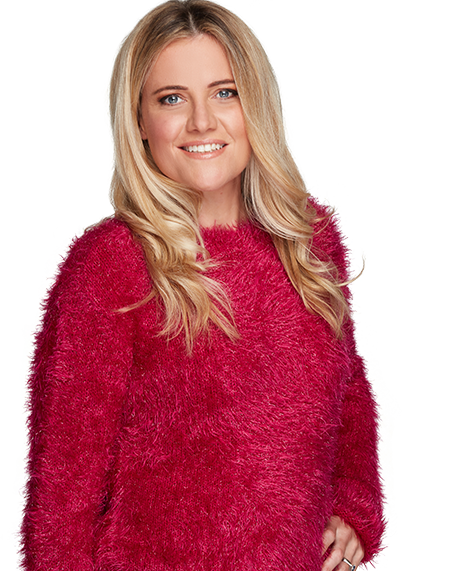 I'm a naturopath on a mission to share true health and wellness. 
My journey began with a tragedy when my father died of a heart attack after a day at the beach. I was only 19 years old when it happened, and to say I struggled with the grief and loss would be an understatement - but out of it came a newfound purpose. I decided I wanted to spend my life helping others to live well and experience the best health possible - and that was only the beginning of my story. I'm proud to have been named Sydney's best naturopath, and so happy to be living my purpose each day. 
I have long had a vision of taking the benefits of 1-on-1 health consulting to as many people as possible - but I understand that the cost keeps so many people from seeking the support they need. My hourly rate in private practice is $374, which means that six weeks of one-hour sessions would cost you $2244. I developed "It's Now Or Never" in a bid to make these life-changing insights available to as many people as possible, without the hefty price tag. 
See, I learned very early on in private practice that nutrition, medication, and supplements were only part of the story. If you ask me, they're less than half of the story combined, and this is where the health industry fails us - because true health comes from within. True healing lies at the intersection of the mind, body, and heart in synergy. 
Anything else is half-baked.
It's time to get your brain, body, and heart back into alignment and awaken a healthier, more vibrant version of you. Show up willing to do the work, and you'll be amazed at how quickly your life can change.
If you're still here, you've already been waiting
Let's make that change, together - and let's do it now.