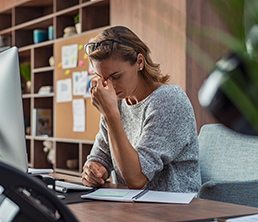 The yo-yo dieting has left you exhausted, frustrated, and afraid to stop in case you regain all of the weight you have been battling to lose (and then some).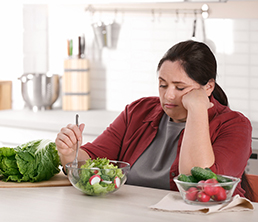 You have spent years trying to lose those same 5 to 20 kilos. It's like you are on a permanent diet, always telling yourself what you can't and shouldn't have - and it's no wonder when there's so much confusion around what makes the "right" diet plan. Plant-based, paleo, keto, low-carb, low-fat, calorie counting - the list goes on, and you've tried them all.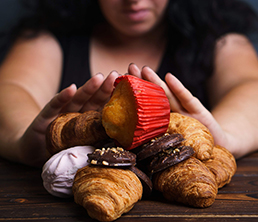 You've spent years worrying constantly about the way you look (even when you didn't have anything to worry about), and your confidence and self-esteem have taken a major hit.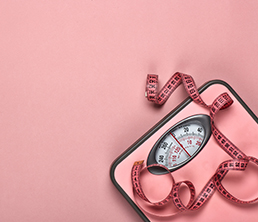 You eat when you are bored, stressed, emotional, or PMSing, and you're tired of your relationship with food controlling your headspace and your life.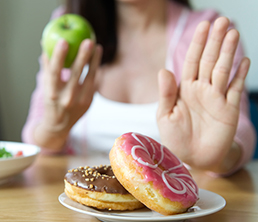 It seems like you can look at food and put weight on! What used to work in the past (the old "exercise and eat less" just isn't working anymore.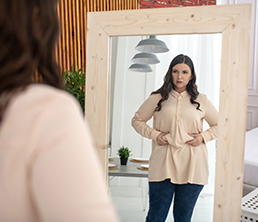 You're ready to release emotional eating and drinking and experience the breakthrough you've been waiting for.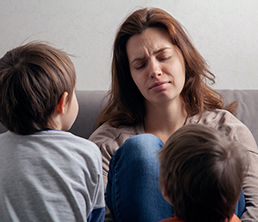 You're tired of putting everyone else ahead of yourself and watching your own energy, body, and health suffer as a result.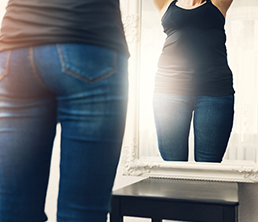 You know what you need to do, but you just can't seem to follow it through.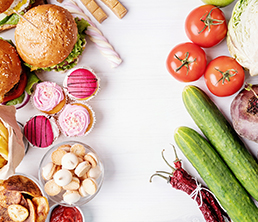 You feel like you've tried everything, and it seems to work for everyone but you.
AND
You're ready to take matters into your own hands and get what you want - even if you have to bust through all of the crazy excuses others make for their health struggles. 
Excuses like...
It's your age.
It's genetic.
It's normal, everyone is this way.
It's just the way things are, and you need to accept it.
Forget all of that. 
Let's get real: your vision of vibrant health is within your reach. All you need is for someone to show you how to bring it to life and experience wholeness - and my Awaken program will do just that.

"I have working with Victoria for over a year now, I feel a massive change and improvement in my health & well-being.
Victoria is so caring and always manages to find a way to assist and support you with all aspects of life and the issues that arise. She has helped with my mental health and also my fitness and lifestyle choices. She genuinely celebrates your wins no matter the size and encourages you to do your best. Best part of my routine is to see Victoria! I can not recommend Victoria highly enough, thank you for everything!"
Nikki Walton
Now is your time to step into this potential and awaken your best self.
If you're truly invested in taking your health to the next level and leaving behind the behaviours that hold you back, it all starts with the inner work. 
Because here's the thing: 
Everything that you have (and don't have) in your life right now is a result of how you think and feel - and that's where we're going to do the deepest, most transformative work.
Combine that with the practical knowledge of HOW and you'll create lasting change.  
See, tidying your inner world is like tending to a wound: you have to clean and dress it properly so that you can heal and move forward. 
You know as well as I do that gritting your teeth and will-powering your way through simply doesn't work in the long term - so this time, we're going to do the deep inner work that makes a real difference. 
We're talking: 
Powerful techniques to keep the cravings at bay (goodbye, temptation!) and take back control. 

Processes for rewiring your own perception of your eating and drinking habits.  

Gradual nutritional and lifestyle changes designed to eliminate physical cravings and give you a brand new lease on life. Say goodbye to fatigue, brain fog, and mood eating!

Everything you need to turn your body into a fat-burning machine, including meal plans, shopping lists, and recipes.

Tips on reclaiming your time and create space in your schedule just for you, so that you feel less overwhelmed, busy, and stressed. 

The method you can use to trick your brain into believing that you are living your ultimate vision - for health, body, and life - right NOW. 
PLUS all the advice you need to break through and adjust the conditioning you're holding onto, including…
That lurking fear of going hungry that leads you to the fridge before you have a chance to rethink it 

The built-in script around finishing

everything

on your plate 

The true meaning of unconditional self-love and acceptance (and how to get there)

The link between unwanted sexual attention and emotional eating and drinking
This is for you if: 
You've tried more diet plans than you can count. You've pushed yourself, restricted your options, and counted

countless

calories, all in the name of health.

You feel like your book of health is missing the chapter that comes before all of the quick-fix programs, because nothing is making a deep impact. 

You feel overwhelmed, guilt-tripped, angry and frustrated on a regular basis by health and fitness experts who sell you "simple" plans that never seem to work.

You blame yourself and say horrible things to yourself when you're alone. 

You have a vision for your health and body that just hasn't come to fruition, and you feel stuck. 
Sound familiar?

"I have been working with Victoria for over a year now, I feel a massive change and improvement in my health & well-being. Victoria is so caring and always manages to find a way to assist and support you with all aspects of life and the issues that arise. She has helped with my mental health and also my fitness and lifestyle choices. She genuinely celebrates your wins no matter the size and encourages you to do your best. The best part of my routine is to see Victoria! I can not recommend Victoria highly enough, thank you for everything!"
Nikki Walton
"Everyone can benefit from knowing about Victoria and her team. Victoria isn't a one size fits all practitioner. She digs deep to get to know you and find out what is really going to work for you. She is so knowledgeable on so many different aspects of health and well-being and she helps you to make sense of all the conflicting health advice out there. She is kind and patient and never gives up on the pursuit of the health of others. She is so enthusiastic and passionate about helping you achieve your health goals. She never makes you feel like a failure and celebrates even the smallest of wins. She is very understanding and accommodating about appointments and supplements, she is also very aware of personal budgets and works closely with what you can afford. I trust Victoria with every aspect of my health, both physically and mentally. If there is one thing you could do right now for yourself to improve your health I would encourage seeking out Victoria, you will not be disappointed. She is a really special lady with an amazing gift."
Kerry Prince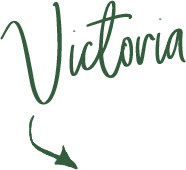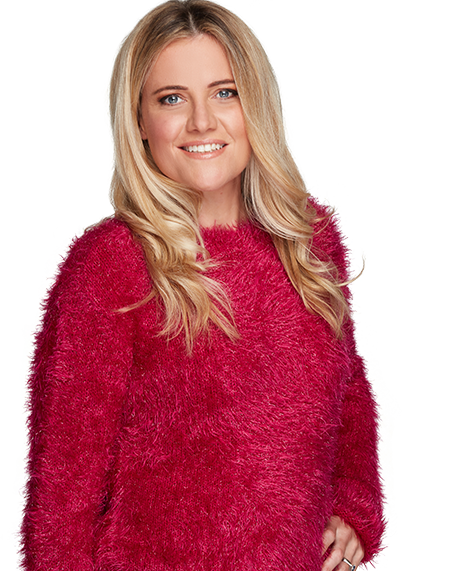 I'm a naturopath on a mission to share true health and wellness. 
My journey began with a tragedy when my father died of a heart attack after a day at the beach. I was only 19 years old when it happened, and to say I struggled with the grief and loss would be an understatement - but out of it came a newfound purpose. I decided I wanted to spend my life helping others to live well and experience the best health possible - and that was only the beginning of my story. I'm proud to have been named Sydney's best naturopath, and so happy to be living my purpose each day.

I have long had a vision of taking the benefits of 1-on-1 health consulting to as many people as possible - but I understand that the cost keeps so many people from seeking the support they need. I developed my Awaken program in a bid to solve this problem and make these insights as accessible as possible. 
I know the value of making peace with the things that drag you down from the inside, because I have released this behavior for myself, and helped so many of my private clients do the same. I am in better health in my mid 40's than I ever have been. Better still, I have had countless clients quit chips, chocolate, bread, cheese, ice cream, cakes, lollies, wine, and spirits for good, and I'm ready to help you do the same. 
See, I learned very early on in private practice that nutrition, medication, and supplements were only part of the story. If you ask me, they're less than half of the story combined, and this is where the health industry fails us - because true health comes from within. True healing lies at the intersection of the mind, body, and heart in synergy. 
Anything else is half-baked.
That's why I'm sharing exactly what my private clients and I do every day. We will twist, shift, release, transform, and have so much fun along the way. 
You have nothing to lose (except unwanted weight and health issues, of course).
It's time to get your brain, body, and heart back into alignment and awaken a healthier, more vibrant version of you. All you need to do is show up willing to do the work and you'll start to see and feel the results from week 1.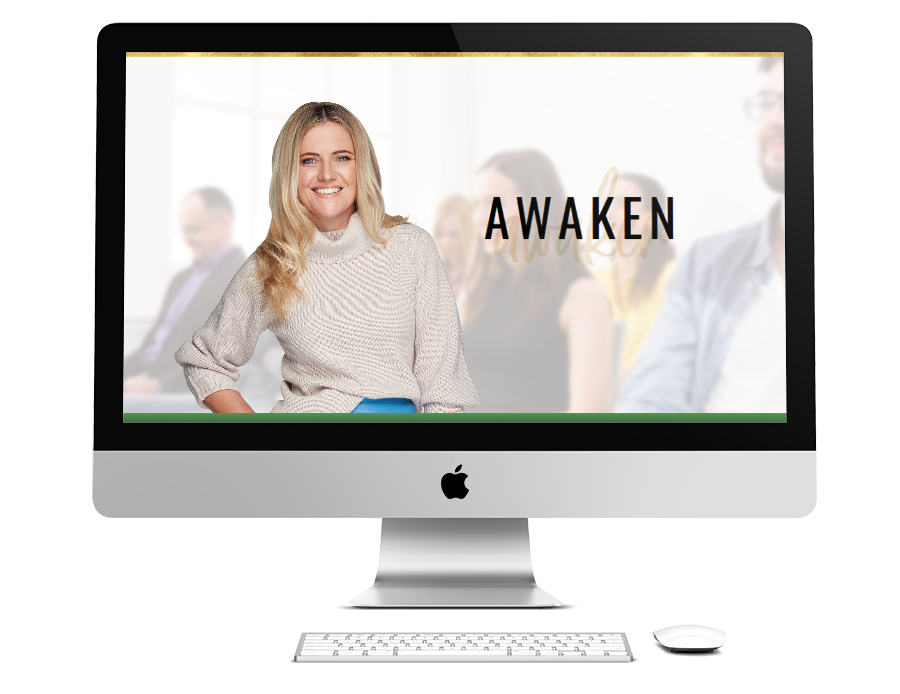 "Thank you for changing my life.....
Thank you for helping me get my insulin resistance under control, many tried with no luck.
Thank you for giving me my confidence back, the feeling I get when I put on an amazing piece of clothing and it fits perfectly is insane....
Thank you for getting my body moving and introducing me to the world of fitness.
After being diagnosed with insulin resistance and being told that in a few years I would have diabetes I went on the search for someone that could help me reverse my insulin resistance. I meet many professionals some of very high status but it wasn't until I came across Victoria that my health started changing around. She has helped me lose weight and improve my overall health
It wasn't always easy as I had to change my eating habits and learn to love other foods but Victoria was always there with methods, ideas and many delicious recipes
When people see me now they are amazed with how I look and ask me what happened and I say "Victoria happened"."
Alex Ornelas
"I have hashimotos and we wanting some help with pain I was getting in my side, loosing weight and general health. I had been trying to loose weight for 2 years, I'd been really strict with a healthy diet but no luck. Within a couple of months I had lost 5kg. I have now lost 7kg so just a couple more kg and I'm happy. The pain in my side has gone and I'm sleeping better.

Victoria is really knowledgeable about SO much! Everything I ask her she knows s! She's also really pragmatic. If there's something you can't give up then she's like, ok well let's try something different. She never judges when I don't follow what I'm supposed to do. She's actually just really lovely to talk to. Also, she looks at the emotional/spiritual side of your well-being, not just the physical which I think is key. I would totally recommend Victoria to anyone who wants to get their health back on track."
Rochelle Lepper
"Do you always seem to be watching your weight, think to yourself why do I have to watch what I eat/drink and my friends don't? Then the Awaken programme with Victoria O'Sullivan is definitely for you. Victoria provides insight into our habits, self beliefs,  self sabotage, emotional eating and so much more. Victoria equips you with all of the tools and exercises to free you of this constant battle- to shatter the beliefs that you have held onto for so long and live life to your full potential. Highly recommend!"
Shelley W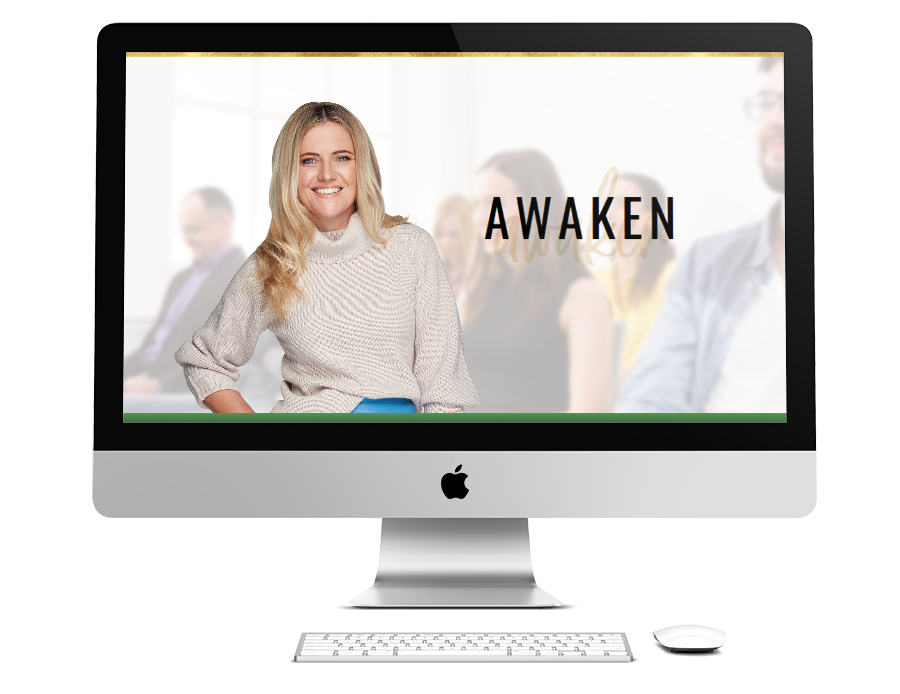 If you're ready to turn your brightest visions of the future into your reality, the process can begin
Book a call with a member of the team to discover how the Awaken program can help you reach your health goals.

"Hi Awakeners! Most of you would be sleeping at this hour, but I'm just home from a Nursing Shift and I feel compelled to share a little of my story of the past 5 weeks.
Warning, this is a long post, so stop reading now if it's just too much. In the past little while I have struggled with many things besides my weight, but this short course "Awaken" has allowed me to completely strip myself of much baggage and silly, self-judgemental thoughts. I honestly thought it would be about food, recipes, kilos, and scales and heaps of exercise. I was a little surprised when I learnt from the "get go", that this course was about beliefs, authenticity, and about being 100% worthy of LOVE . It took me about 3 weeks to get into the grove (slow learner!)  I hadn't started much of a meal plan and I spent much of the time, listening, reading, getting my papers organised and clearing my diary. Then by the end of week 3, I felt I finally "got with the programme". Woo Hoo! I started writing some of the highlights of the Webinars and Q & A sessions. The light bulb moments were so plentiful, that I have almost filled half a journal  . I have often procrastinated in helping myself, because I always thought it best to assist my family first and then I'd get back to my self-dramas later on. But I never did and I never do.... that is .... till now. I was determined from week 1 not to miss out on the 1st Webinar and FB Live on the Thursday. I cleared my diary so I wouldn't miss out, I worked an extra shift to hire a babysitter for those two sessions and my excitement grew. BUT ..... then the content became heavy and confronting. The Unpacking Beliefs package was a big deal for me. It took my until Mothers Day (9th May) to finally finish it. I became cranky with myself and thought .... this should have been done weeks ago ... but then started to become a bit more accepting of myself, and understood that I finished the package when it was the RIGHT TIME for ME. I kept listening to the Webinars etc. but not live all the time. In the background I was steadfast with a few things like, drinking 2L water/day, decreasing my coffee intake, Magnesium, supplements, keeping away from the vending machine at work, stopping my SIPS, PICKS & LICKS, whilst making the children's lunches, decreasing my bread, rice  and of course pasta! I was experimenting with protein powder, brazil nuts, buck choy, berries, fish, shakes, flaxseed meal, cooking eggs with such things as wilted spinach and cherry tomatoes (with no toast)! Unheard of!!!! Eggs with no toast,   strike! I just needed to remain patient. Over a 50 year period, I had created my 99kgs, so I was real in knowing that I was not likely to shift 5 kilos in a week!!!! Finally in week 5, only 4 days ago, I decided that I needed to start the Food Plan and the Food Diary. Well I am glad I have. I can feel results - even if 3.3kg is not much, I know that I am trending   down. I have less swelling, and inflammation, better movement, a HUGE amount of energy (that is surprising the whole family), and I look more radiant in my face. So Go Girls! Join me by telling me how you are progressing. Enjoy your weekend. Victoria O'Sullivan says, "If nothing changes, nothing changes."
Lisa